Top Mobile App Development Companies in Bangalore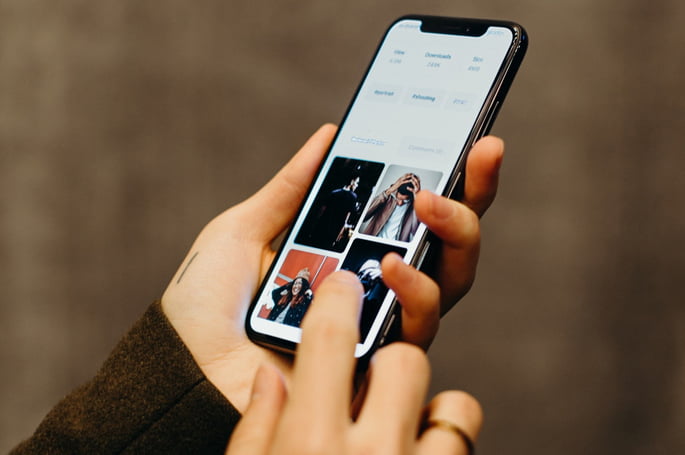 Mobile Apps Development Companies are engaged in implementing cutting-edge technology. Developing web or mobile applications is the most recent endeavor for most Indian businesses, mainly in Bangalore. As the best mobile app development companies expand daily, finding the best mobile application service providers in Bangalore is increasingly difficult.
Smartphones are an exciting step forward in the emerging IT sector, which continues to provide a moving path even within the boundaries of our expectations. It has unquestionably become an essential component of business development. We are updating the way we live, both personally and professionally, with the help of mobility.
Because of technological advancements, the appealing and functional features of smartphones, tablets, and iPads have increased the popularity of mobile applications these days. Mobile apps are built to provide their users with the same facilities, services, and features available on computers. This blog will give you all the information to find famous businesses to design mobile apps.
Why are Mobile Apps Important for Your Industry?
Mobile apps help businesses by allowing users to access information, make payments, and communicate with local businesses. Companies gain insights from customer data, which helps them understand customer preferences and develop strategies to engage more customers. To be effective in the mobile app industry, businesses must hire top mobile app development companies in Bangalore who will build a user-friendly app tailored to your company's needs to attract customers and build customer loyalty. Bangalore's leading mobile app development company will use high-quality standards and cutting-edge technology to create mobile apps for Android and iOS platforms. Choosing the right app development company in Bangalore can help you succeed in business with a mobile app.
Top App Development Companies in Bangalore
1.Wama Technology
Wama Technology is a well-known mobile app development Company in Bangalore. Wama Technology highlights a diverse range of digital products and solutions that can propel your company forward. Wama Technology's team consists of exceptionally talented developers, engineers, architects, designers, and project managers who ensure the safe conveyance and timely delivery of Mobile Apps, whether iPhone, iPad, or Android Apps. Wama Technology employs cutting-edge tools and technologies to create high-quality apps for both iOS and Android.
2.B2C Info Solutions
B2C Info Solutions is a leading mobile app development company in Bangalore. Previously known as B2C Marketing, it was founded in 2012 to provide Web development and Digital Solutions throughout India. We began providing our services across the globe with more enhanced services such as Mobile App development and SAP Services after carefully identifying that the market was evolving.
We are a high-end digital technology company that delivers complete product engineering services. We utilize the power of experience design, cutting-edge engineering, and the cloud to build disruptive web and mobile apps that help enterprises to go digital.
3.Ab Infosoft
A group of experts all agree on one thing: the management believes in growing with the power of technology. The company is dedicated to creativity and perfection; they create software for businesses that need to become more effective, productive, and active.Customers have recognized and repeated actions due to their deep industry domain expertise, qualified technologists, proven and flexible performance methodology, and cost-effectiveness. They are trying to implement multi-platform iOS and Android app development capabilities, customized and reusable methods, assets, and tools, and a shared service program that provides customers with cutting-edge app development procedures at a lower cost.
4.Hunter Ventures
Hunter Ventures is one of the best Mobile App Development companies in Bangalore, offering their clients the best services. Externally, they offer web development services. They have begun their journey to provide the best solutions for their clients. They employ experienced developers with well-known skills and business expertise. Its mission is to offer optimal solutions with high quality and reasonable prices. Customer satisfaction is preferred.
5.Next Brain
Next brain Technologies is one of the leading mobile app development companies in Bangalore, doing everything possible to meet quality standards by providing inventive mobile app solutions. They maintain a team of experts involving them in every development stage, making them stand out from the crowd. The development team has years of experience and provides high-demand services to customers.
Why Wama Technology is Best Mobile App Development Company in Bangalore?
Wama Technology recognizes itself from other mobile app development companies in Bangalore by offering a high-quality product with a stunning visual design. The company's mobile applications have increased brand visibility and provided you with the opportunity for effective customer engagement.
Wama Technology provides the best mobile app development services at a low cost while meeting the client's needs. It is the leading mobile app development company in Bangalore due to its intelligent use of advanced cutting-edge technologies and the effective execution of output-oriented solutions.
Contact us if you want to work with a dependable, safe mobile app development company that provides prompt service and will help you achieve huge value in successful business effectiveness.