What is iOS app development?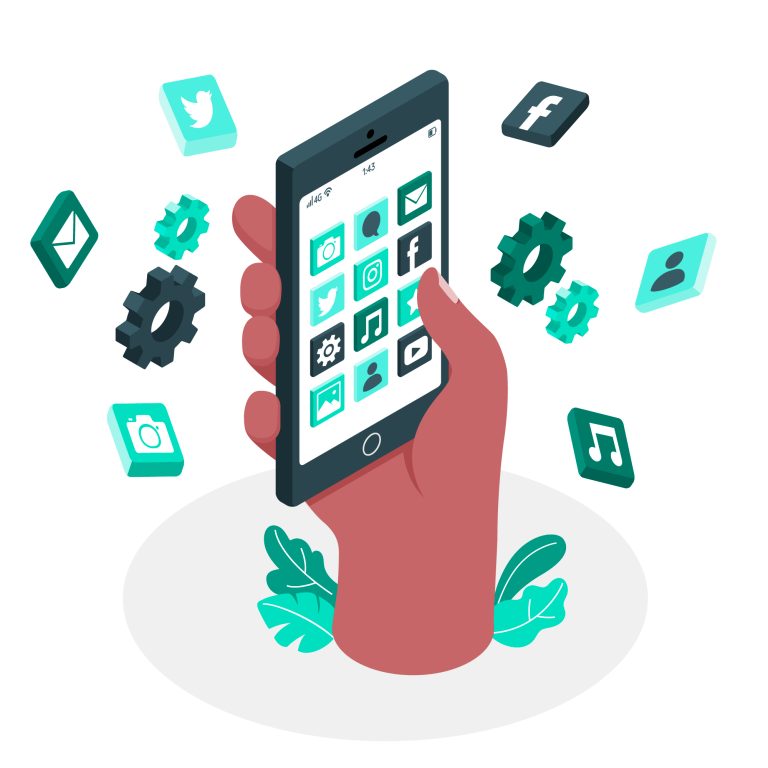 The process of building applications (or "apps") that may be used on mobile devices manufactured by Apple, such as the iPhone, iPad, and iPod Touch, is referred to as "iOS app development." After being written in Swift or Objective-C, the software is submitted to the App Store for distribution.
As a mobile app developer, you may have doubts about working with Apple's iOS. For instance, it's expensive to equip a team of developers with Mac computers since, compared to PCs, Macs are more specialized. In addition, there is a rigorous quality assessment process before the Program Store publishes your app once it is complete.
Despite this, iOS app development makes sense if your employees, clients, or partners use Apple iPhone and iPad devices. Despite significant entrance barriers, designing an iOS app can be as easy or more straightforward as Android. With a plan and the right tools, anyone can create iOS apps.
Are you itching to get your hands dirty and start designing apps for iOS? Anyone interested in developing an iOS app with cloud-based push alerts and performance monitoring can receive guidance from iOS Application Development Company that is both detailed and hands-on.
Top 5 Benefits Of iOS App Development
Smartphone owners have long been preoccupied with mobile applications. And it appears that their fame won't fade away anytime soon. The COVID-19 pandemic emergency highlighted our utter reliance on them.
As a result, the prediction that there would be a record $112 billion in mobile applications by the end of 2020 is not surprising. But with 2.87 million apps in Google Play Store and roughly 1.96 million apps in Apple's App Store, it can be difficult for businesses to choose an app store to invest in. While there are advantages and disadvantages to developing for both Android and iOS, here are some of the main benefits of iOS:
Great User Experience
It's interesting to note that after the first week of installation, 56 percent of consumers uninstall the apps. This is due to technical difficulties in some instances (5.4%). In contrast to the vast majority of Android apps, iOS apps are developed with the following:
High-quality, stainless-steel hardware
Error-free software operation
Apple's excellent customer service is supported by well-integrated hardware and a well- maintained app development life cycle.
Unlike certain Android apps, iOS applications always work flawlessly after download, largely thanks to the company's cutting-edge technological breakthroughs. It's this kind of flawless operation that has made Apple so popular.
Development That's Both Affordable and Quick
The faultless Swift programming language makes iOS development cheaper and faster than Androids. iOS app development is easier and more cost-effective than Android, developed in the more demanding and generally slower Java.
In contrast to Apple's iOS, Android is a freely accessible operating system. This means that developers of Android apps typically run their code through a battery of tests across a wide variety of OS versions, screen sizes, and hardware configurations. On the other side, iOS is a closed environment, which means that only a small number of standard systems and devices can run the apps created by iOS's developers.
High-Security Standards
It's not surprising that hackers target mobile devices rather than computers, given the meteoric rise in the number of people who rely on their phones for Internet access. The data support this; a security assessment found that in Q2 2018, 71% of fraudulent transactions originated via mobile apps and browsers.
More than 5.2 million customers of Marriott, the world's largest hotel chain, were affected by a security compromise in February 2020. Critical data was compromised, including:
Specifics about yourself:

Methods of contact

The Loyalty Account

Alliances and collaborations

Preferences
In the past 16 months, Marriott has had two security breaches. Factors like malware, viruses, and phishing are constantly evolving, making it more critical than ever for businesses to make sure they are investing in a highly-secured app to protect their data and consumers.
The high-security layers built into iOS products provide a solid defense against them, making them an excellent platform for app development.
Encryption of Data

Data Theft
Since the operating system stores user identity, privacy, and app data in the Cloud, transactions and other processes may be conducted securely.
Market Coverage of Developed Countries 
However, this is only because their luxury goods are in high demand in the developed markets, which have a high quality of living and thus a high business return on investment rate. Revenue from iOS app development is higher because even if there are more Android users overall, each iOS user has a higher average spending amount.
The proportion of money spent in each store by iOS users is predicted to be 67%.

If a company wants to attract more paying customers; it should create an iOS app.
Highly Valuable Brand with Devoted Customers.
The tech giant is often regarded as one of the most reliable companies in the world. As a result of the high quality and reliability of its offerings, it has attracted a sizable and dedicated user base.
Apple fans are a dedicated bunch, and any business would do well to gain access to a clientele that places a premium on loyalty. It stands to reason that those who choose Apple products tend to be content with their purchases. The reliability of iOS apps means that you, the developer, will likely be satisfied.
Conclusion:
We hope this blog post has shed some light on why it's worth your time to build an app for your business on the iOS platform, what the iOS app development framework entails, and how to do so. iOS apps provide brand recognition, revenue, and customer retention. This is why iOS apps are more popular. Contact a reputable iOS App Development Company if you are interested in iPhone application development or want to learn more about the significance of iOS app development. Hiring Wama Technology specializing in iPhone app development will streamline the process and answer any questions you may have.