What is the Big Difference between B2B and B2C Mobile Apps?
Building a mobile app development will help you expand your reach and increase sales if you currently have a successful business. However, if you want to make a successful mobile app, you'll need to do a lot of research.
B2B and B2C applications are the two main types of mobile applications. The concept determines a mobile app's success it was built on, how effectively you identified your target consumers, how well your app operates, and finally, how well you can keep your users hooked.
What Are Business-to-Business Mobile Apps?
B2B mobile apps are simply apps that cater to other businesses. They're gradually earning respect they deserve in the app store. According to a Salesforce survey, mobility is a relatively new phenomenon, with 70% of marketers looking to mobility services to ease their business demands. The email was formerly the most potent tool for executives who were constantly on the move. More detailed jobs (such as drafting documents, presentations, and so on) have gotten easier due to the proliferation of creative mobile apps. Finding the correct tools to target businesses is difficult, but once the premise is established, a path to B2B app success to be laid out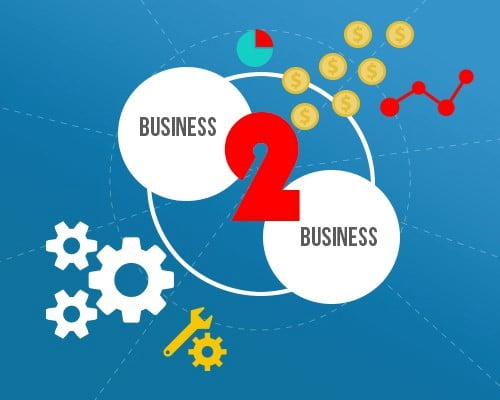 What are the Benefits of B2B Mobile Apps?
A B2B mobile app's key benefit is its scalability and structure. In addition, the mobile app development process is quite straightforward, implying that the apps will be created to address a specific activity or demand.
Consider the following example of a documentation app: It's designed to help business development executives, salespeople, and pretty much all field agents engage with their customers. The programme's goal is clear: construct a documentation app with pre-made templates for creating well-crafted emails, sales proposals, presentations, and setting reminders, among other things. In this example, the functionalities are well specified, allowing easy communication with the developer.
Furthermore, recruiting a target audience is simple because this app is utilized by 99 per cent of sales and marketing executives. In addition, almost every professional owns a smartphone, which significantly reduces the cost of developing mobile apps for enterprises. There are also several additional capabilities on the horizon (such as geo-location tagging, native push notification, beacon, and so on) that can help salespeople target end-users more effectively with business mobile apps.
B2B Mobile App Pitfalls
Compared to B2C apps, B2B apps are more expensive to develop. The fundamental reason for this is that when we think of a productivity app or a documentation app, we think of many features that make it valuable for end-users. And these extras aren't free. Another disadvantage is that they are difficult to sell. Business executives see mobile apps as an asset who want to cut down on their work time. Therefore, end-users should be considered when developing features and functionalities. Similarly, promoting a B2B app necessitates a specific strategy, as businesses are prone to conducting extensive research before making business-related purchases.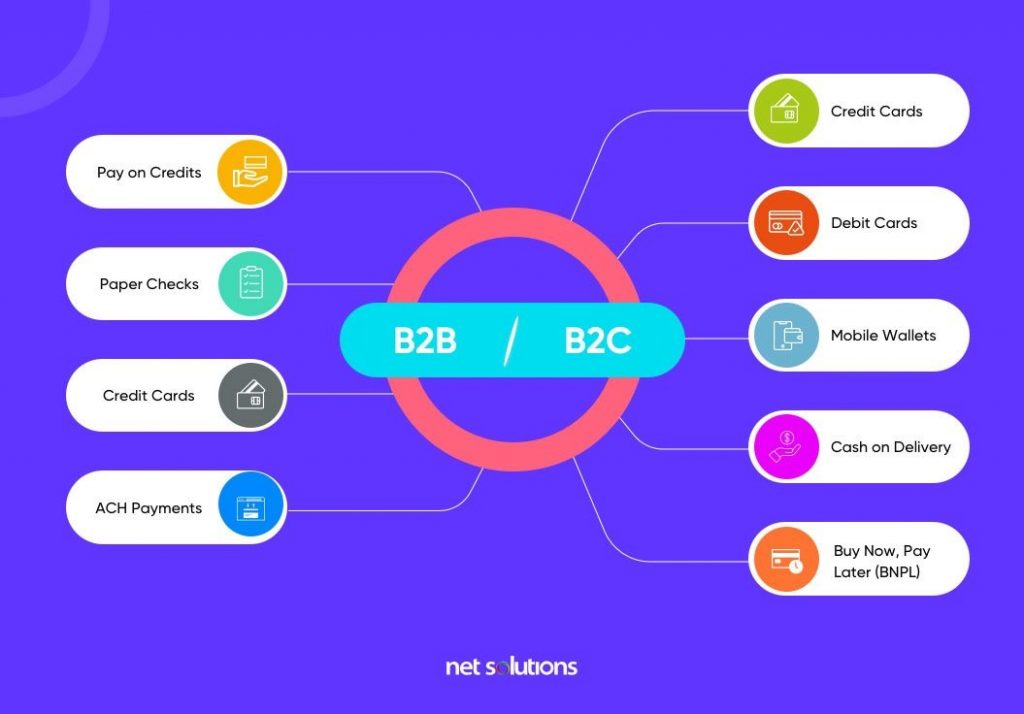 Differences between B2B and B2C Mobile App Development
Let's take a look at some of the fundamental distinctions between B2B and B2C mobile apps to see which one is right for you. It will assist you in finding the best Android and iOS mobile app developers.
B2B applications are designed to solve a specific business problem, whereas B2C apps focus on entertainment, content, or connecting people.
B2B mobile apps are substantially more expensive than B2C apps. B2C apps target a broader audience, whereas B2B apps target a narrower demographic.
In B2C apps, user experience and user interface are crucial, but in B2B apps, they are less.
Methods of Getting Customers
Because B2C app users are more emotional, businesses employ various strategies to entice them. For example, B2B applications have a subscription model, but B2C apps are normally free to download and use, and they make money through advertising.
Imagine you have $40,000 to spend on a mobile app and can't decide whether to make a B2B or B2C app. Based on our expertise and consideration of ROI, we believe that a B2B mobile app can easily be successful.
Any software will cost at least $30,000 to develop, with the remainder of the funding toward marketing. B2B allows you to focus on a specific target audience and conduct extensive outreach rapidly. The funding might be divided to create a profitable and efficient marketing effort.
A B2C app may be less expensive, but it will require a large-scale marketing campaign to gain market share. And that will set you back a lot of cash. To achieve the brand visibility required for the B2C mobile app's success, various social media campaigns, mailer marketing, third-party app promotions, and so on should be implemented. Again, it is not inexpensive. B2B apps might also be more expensive. When opposed to B2B apps, B2C app pricing should likewise be kept to a minimum. Consumers will never buy apps with extravagant prices; however, corporations have a budget for mobile app development. Additionally, iOS can impose bulk B2B app license purchases—a bigger income generation from a single sale result when such functionality is used.
Compared to B2C app customers who are always searching for the next best thing, B2B apps have a higher customer retention rate. According to the most recent mobile app research, there has been a significant increase in the demand for B2B apps. However, with overcrowded apps failing to satisfy customers, the demand for B2C appears to be on the decline.
Conclusion
Wama Technology creates the best B2B and B2C app for their customers in the lowest amount. We believe that investing in a B2B app is the best option. It's more focused and will save you money in the long term. Do you want to make a B2B app?
Would you rather design a B2B or B2C mobile app, and why? Please tell us about it in the comments area below.