Discover Top Software Development Companies in the USA for Your Business Needs
Are you a business looking to digitize your operations? A reliable software development company is essential to achieving this goal. This article lists the top enterprise software development companies in the USA equipped to handle projects of any scale. Each company has unique expertise and specializes in providing custom software solutions to its clients. Whether you are a startup or a Fortune 500 company, these companies can help you achieve your digital transformation goals.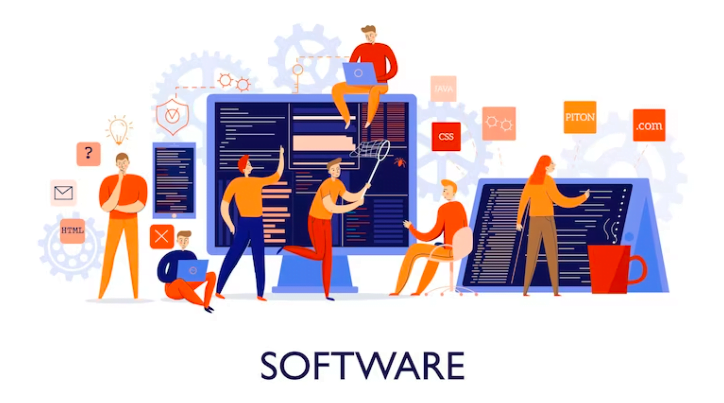 Key Features of an Excellent Software Development Agency
Many successful brands started out with an idea out of thin air. But these good thinkers wouldn't be here if they hadn't commissioned a software development agency to implement their concept from the ground up. True, in any country, there are many agencies, so it becomes difficult to choose which ones to work with. However, choosing the right one will make a difference in the success or failure of your business. Here are five characteristics that any reliable agency should have.
Look at their development process- This optimizes their efficiency, gives them flexibility, and aligns their development process across all projects. Some agencies may use scrum methodology when designing and implementing digital solutions. However, if they have used their SDPs ( Software-Defined Perimeters) to develop effective and industry-recognized products and services, then they are a good guarantee for the success of your system. Good SDPs include proven project management skills, quality assurance after each development, and the ability to scale the product into the future if successful.
Transparent and honest- Many companies will show their awards and good reviews for all startup entrepreneurs and innovators. But sometimes, these deals seem too good to be true. A good way to assess the skill level of a software development agency is to contact people who have previously worked for the company. You can avoid many cases of poor project planning and end products by reviewing SDP performance and honest, informed feedback from both clients and previous employees.
Field of knowledge- Their experience is to bring to life the concept of any innovator with all the necessary functionality. If the skills of your developers complement your ideas, then they are, to a large extent, suitable for you.
Example of previous work- According to your recruiting methodology, checking the portfolio and abilities of employees is always important. Therefore, check out the previous results and projects of your chosen agency. Many of these companies meet project deadlines to streamline business processes. Request a portfolio, and you will see the credibility of the agency.
The budget will affect their effectiveness- True, highly qualified agencies will have more expensive project rates. The long-term agency will prioritize projects with large budgets.
Top Software Development Companies in the USA
In search of a reliable and top-tier software developer in the USA? Look no further than the following software development companies equipped to handle projects of all sizes, from startups to large enterprises.
Wama Technology
Wama Technology is a trusted technology partner that helps clients achieve their business goals through the use of technology. Their team of experienced software developers, designers, and project managers works closely with clients to understand their needs and deliver custom solutions that are tailored to their unique requirements. Wama Technology provides the best technical product team on demand, individual software development contractors, and IT consultants. They help startups, scale-ups, and companies around the world build, grow, and scale their digital products.
SumatoSoft
SumatoSoft is a software development company in the USA specializing in creating custom software applications tailored to their client's unique business needs. Their process centers around transparent collaboration and delivering excellent work, starting with a thorough understanding of the client's requirements. With years of experience in custom business software development, SumatoSoft has gained an in-depth understanding of its clients' challenges. They have codified this knowledge into precise and efficient business processes for software development, which consistently deliver value to their clients.
Apptension
Apptension is a creative US-based software development studio that offers our partners a wide range of innovative experiences and cutting-edge technology. We work with founders, investors, and creative digital agencies to bring extraordinary ideas to market. Its clients include many startups and international technology companies such as Netflix and Uber. Apptension's technical expertise allows the creation of custom tools like SaaS Boilerplate that help partners accelerate time to market and avoid technical debt.
ITRex 
ITRex is also the leading Software Development Company in the USA, specializing in creating and transforming products, services, and businesses to drive business growth now and into the future. They specialize in artificial intelligence, extended analysis, machine learning, big data, and robotic process automation. For over a decade, they have applied their deep expertise in a wide range of technologies across various industries, including fintech, retail and e-commerce, healthcare and biotech, transportation and logistics, entertainment, and media.
Softermii
Softermii is a software company in the USA with a team of over 60 IT specialists that stays up to date with the latest mobile technologies and best UX practices while ensuring the highest quality of their applications. While working with clients, Softermii follows a partnership model using a product-oriented approach that allows them to deliver reliable mobile solutions that meet customer goals and exceed end-user expectations.
HTD Health 
HTD Health is the leading software development agency in the USA that helps healthcare customers plan, design, and build custom software. They specialize in designing innovative, user-friendly virtual care platforms that increase access to superior care and advance the healthcare industry. The company's team also works on SaMD software development, EMR extensions, SMART on FHIR development, healthcare SaaS products, predictive tools, and health informatics. Their sister company, Exos, provides HIPAA compliance support for distributed teams.
Imaginary Cloud 
Imaginary Cloud is also one of the top USA-based software development and UX/UI Design Companies with over ten years of experience that has been ranked among the world's 100 fastest-growing companies, Global Top 1000, and the UK's largest B2B Companies in 2021 in Clutch's international 2020 rankings. With offices in Portugal, UK, and USA, the company has helped build and launch over 300 web and mobile software and applications worldwide with industry-leading clients such as Nokia, Thermo-Fisher, and BNP Paribas.
Binmile
Binmile is an ISO 9001:2008 & 27001:2013 certified that focuses on helping organizations rapidly implement their digital transformation journeys by providing reliable and high-quality software development services to startups, SMBs, Fortune 500 companies, and more. Binmile is specialized in Digital Product Engineering, Software Product Engineering, Web and Mobile Application Development, Product Development (SaaS), IoT (Internet of Things), Test Automation, and many more. The company adopts a unique global delivery model that allows them to offer these services to clients throughout the world while maintaining a high level of quality and efficiency.
Conclusion
Choosing the right software development company can make all the difference in the success or failure of your business. Looking for a company with a reliable development process, experienced developers, transparent communication, and a partnership model is essential. The companies listed in this article are some of the best in the industry, catering to clients of all sizes and industries. While each company has its strengths, Wama Technology stands out as the best software development agency due to its ability to provide top-notch technical product teams on demand, individual software development contractors, and IT consultants. Their extensive network of hundreds of technology veterans ensures that they can handle any software project and technology, making them an ideal choice for startups, scale-ups, and companies around the world looking to build, grow, and scale their digital products. So, without waiting so much, contact Wama Technology now for all your software development needs.