Wama Technology Proud to be named a top indian mobile development firm by clutch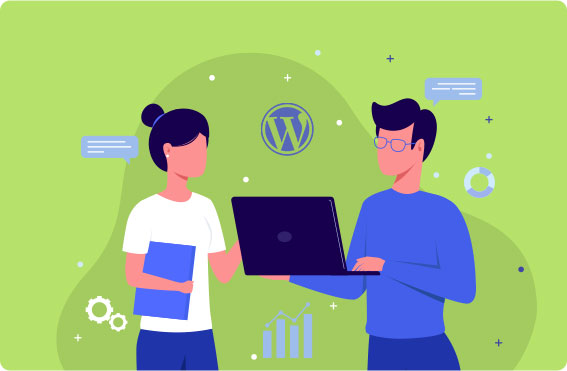 The success of our clients describes our tagline:"Build Tomorrow's World". We are the best mobile app developers in Mumbai recognized by clutch. We provide native mobile app development and hybrid mobile app development services along with many others. The hybrid app development is developed with the help of Flutter. The native android mobile app development team works on Java and Kotlin programming languages and the native ios mobile app development are developed with the help of Swift and Objective-C.
Here at Wama Technology, we know it can be tricky to balance innovative mobile app.
Development with your other revenue driving processes. That's why we're here to help! We're a digital transformation agency that believes anything is possible. We create global IT solutions to come up with the best meaningful and most applicable solutions for businesses. We use cutting edge technology to help you get ahead of the competition. We put the "awe" in Techn-awe-logy!In recognition of our efforts and success, we've been named a leading Mobile App development firm according to Clutch's App Developers. Clutch is a verified B2B ratings and reviews platform that leverages a unique ratings methodology to compare and contrast leaders across a wide variety of sectors.
We couldn't have gotten this far without our lovely clients. They took time out of their day to engage with Clutch analysts to assess our impact on a number of parameters. We were graded along the lines of quality, attention to project timelines, and overall cost-efficiency. We're happy to say we've achieved a wonderful 4.9 out of five stars!
Take a look at a recent review below: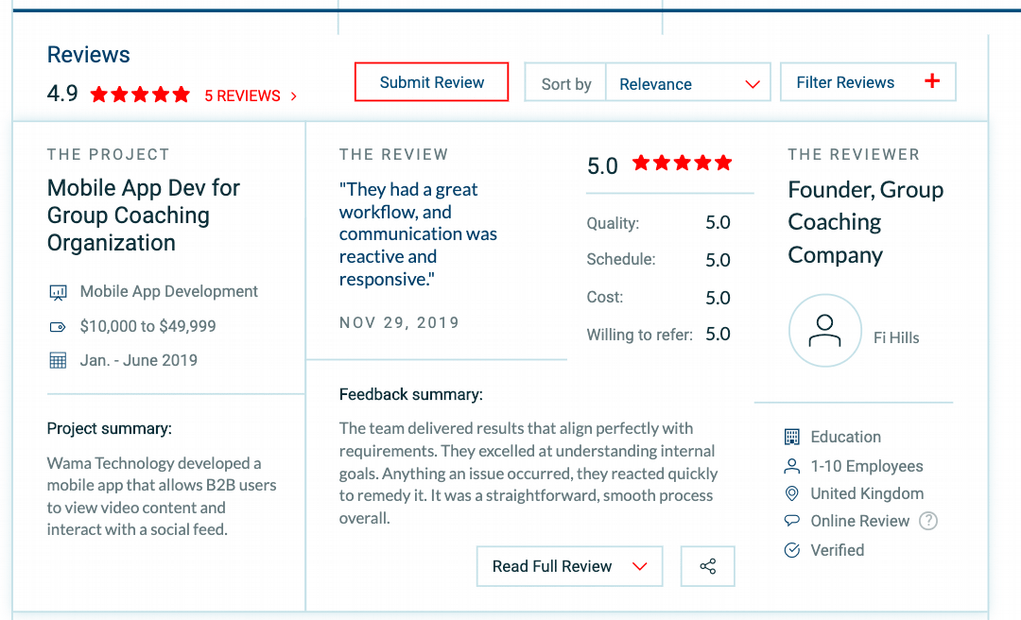 We're honored to be selected out of a pool of thousands of firms across India!"
– Wama Technology Leadership Team
We're proud to receive this award and look forward to helping even more clients thrive! Drop us a line if you'd like to collaborate on project with us today!
Conclusion : Wama Technology takes immense pride in being recognized as a top Indian mobile development Company by Clutch. As a leading mobile app development company, Wama Technology offers exceptional services and expertise in developing high-quality apps. Whether you're looking to create a couple app or any other mobile application, Wama Technology is the trusted partner you can rely on for innovative and reliable solutions. With their track record of success and commitment to excellence, Wama Technology stands out as a premier mobile app development company in India.